Yeah! It's time for another sandwich.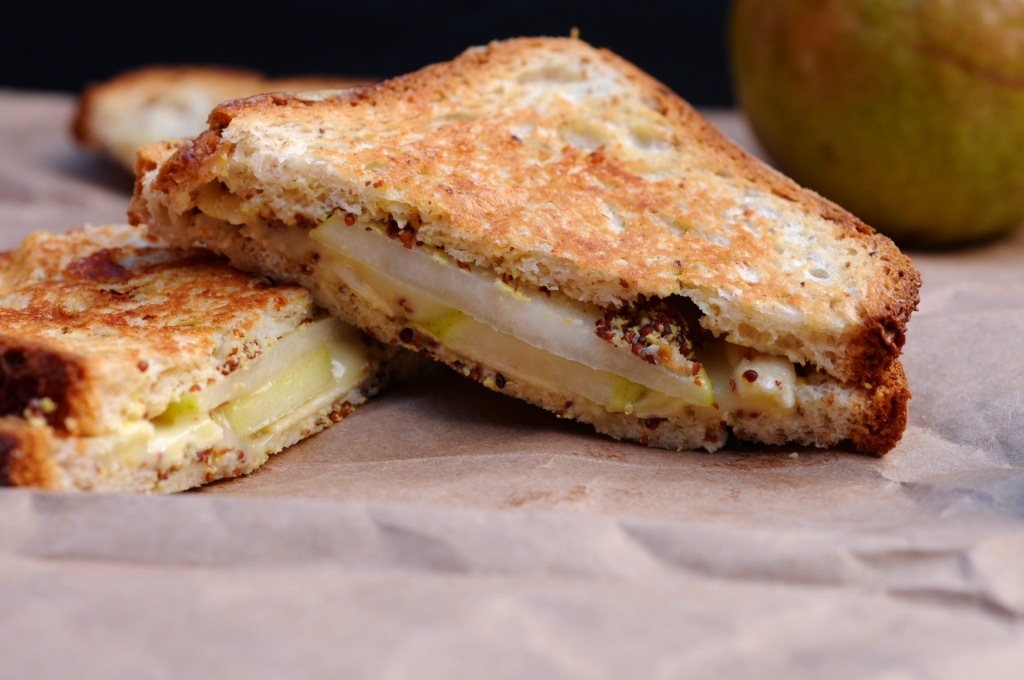 I don't know but sometimes simples things are the best. I cannot call it a recipe. It's just bread, mustard, pears and cheese. But it's so delicious! Believe me.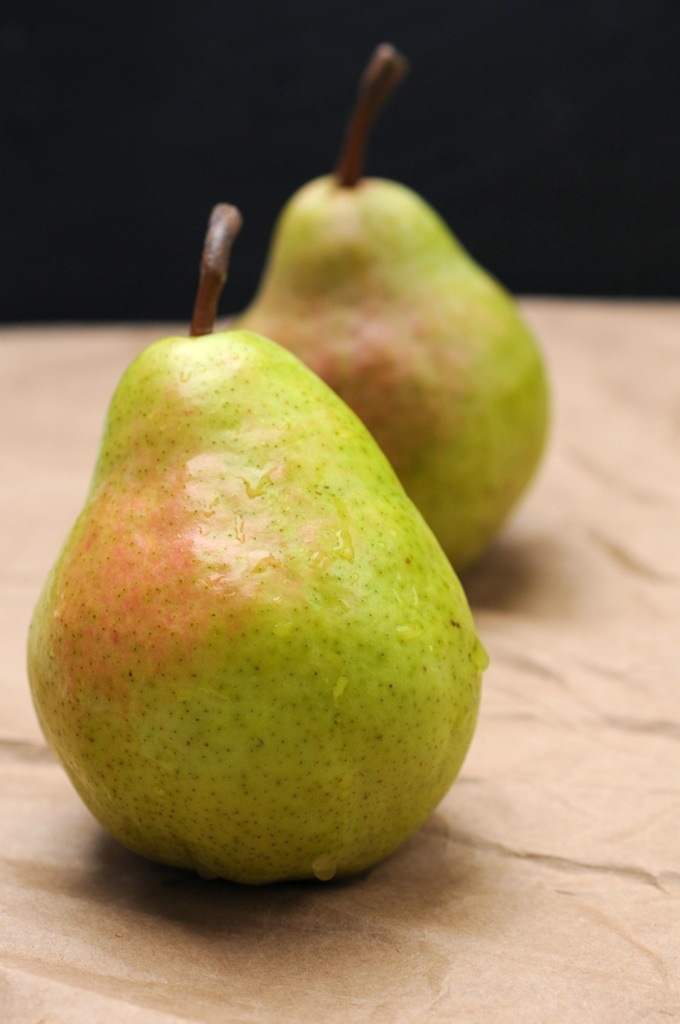 It works with your favorite bread and with your favorite Brie. Did you know that you can buy lactose free Brie? There is also Brie from sheep or goat milk. Awesome! I know.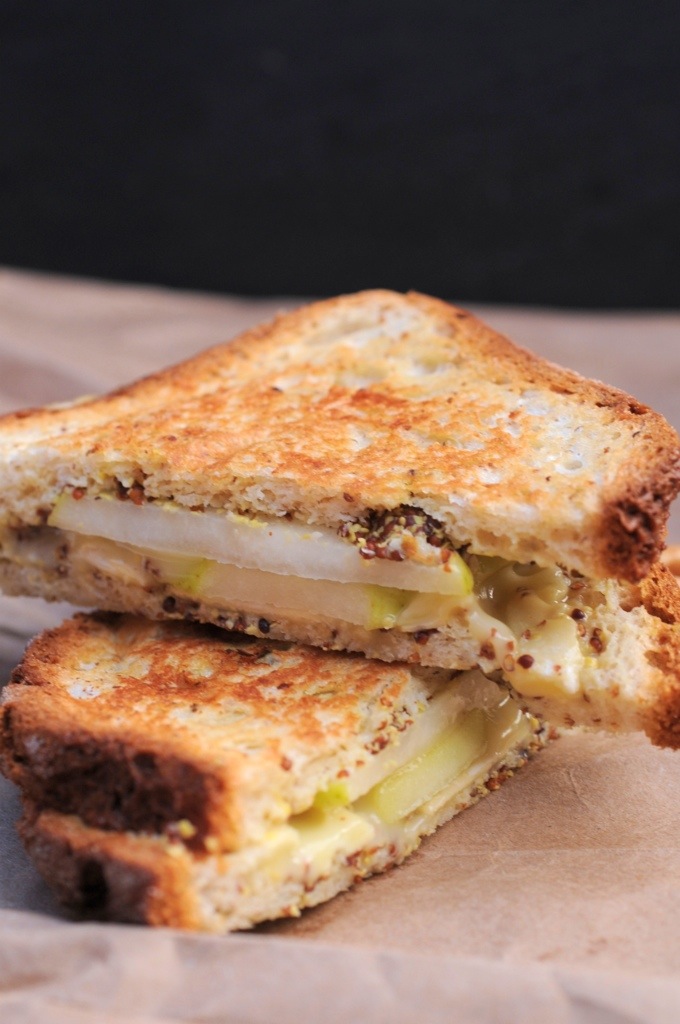 Anyway! I always thought that you need a panini press to make a grilled sandwich. I would like to have this kind of tool. I'm totally in love with these grilled marks. A bread or sandwich looks so much better.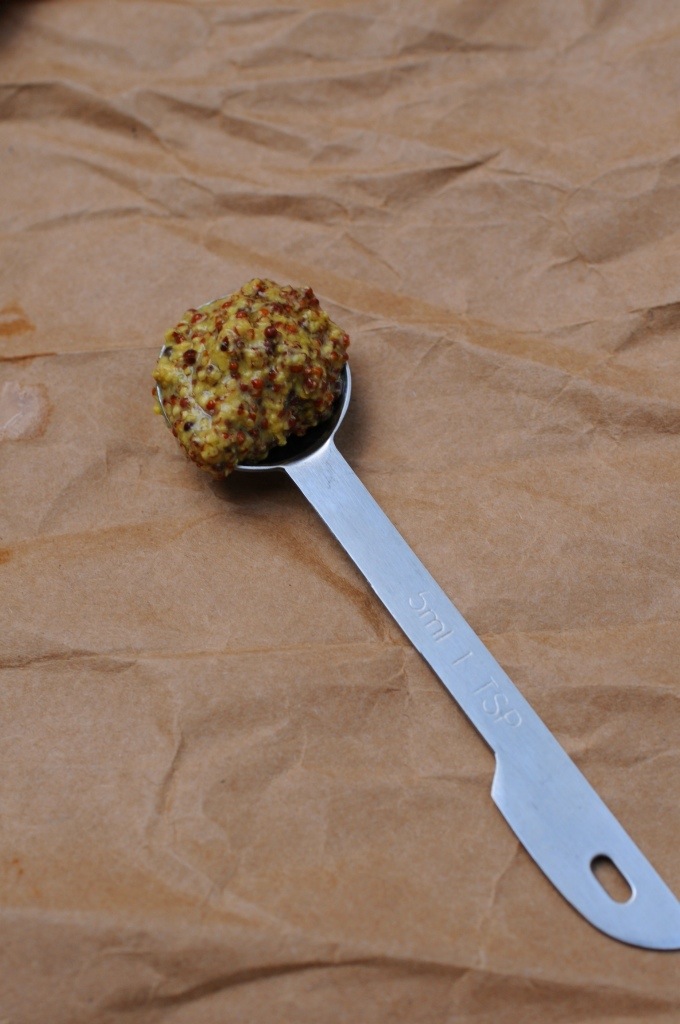 But before I get a panini press I need a new kitchen because I don't have any space for fancy kitchen tools. If you don't have a panini press either just use a cast-iron skillet, some foil and a heavy skillet. It works!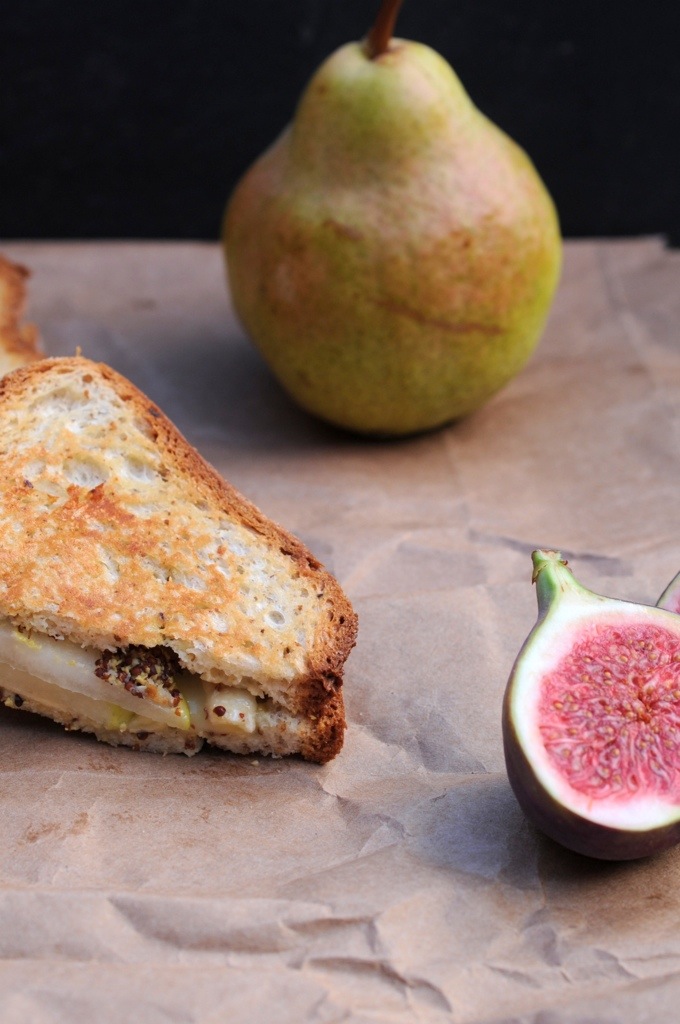 Enjoy your grilled sandwich with some soda! Happy Tuesday!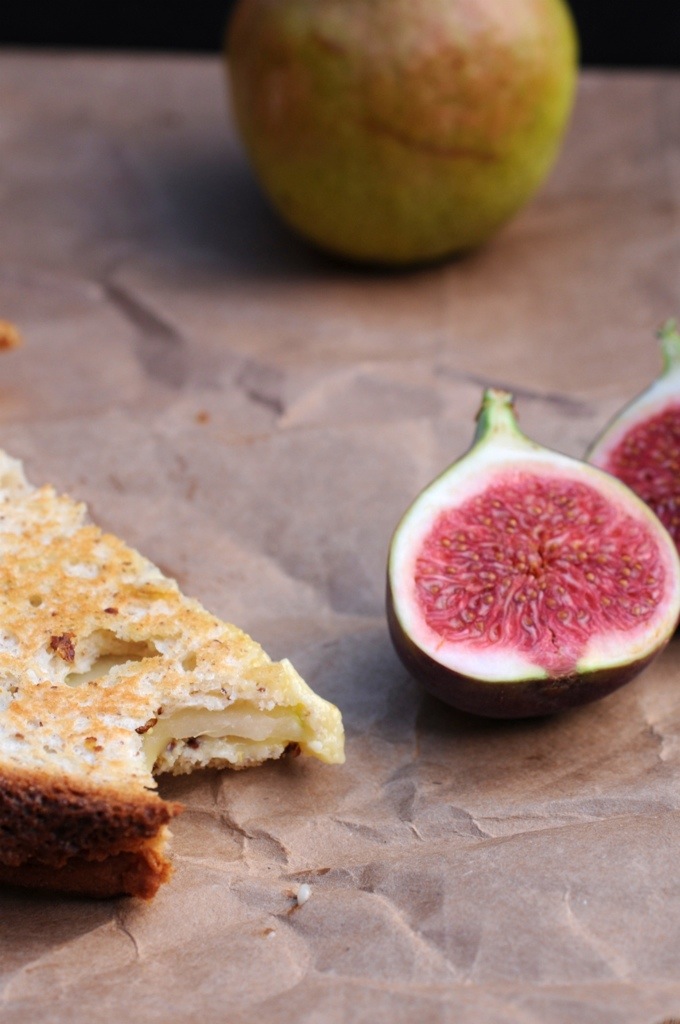 Grilled Cheese with pear and mustard
2 slices (gluten free) whole-grain bread
1-2 tsp whole-grain mustard
Brie, sliced
Pear, sliced and cored
Olive oil
Heat a cast-iron skillet over medium-low heat. Spread both slices of bread with mustard and top one slice with Brie and pear. Top with remaining slice and press together gently. Generously brush both sides of sandwich with oil.
Place sandwich in skillet and cover with a piece of foil. Place a half-filled teakettle or a heavy skillet on top to weight down and cook until bread is golden and cheese begins to melt, 1 to 2 minutes per side. Serve warm.
Recipe from whole living November 2012