When I traveled to Copenhagen I had some bread sticks with me. What a fabulous idea! I added some garlic. Delicious. It also allowed you a lot space on the train. Awesome!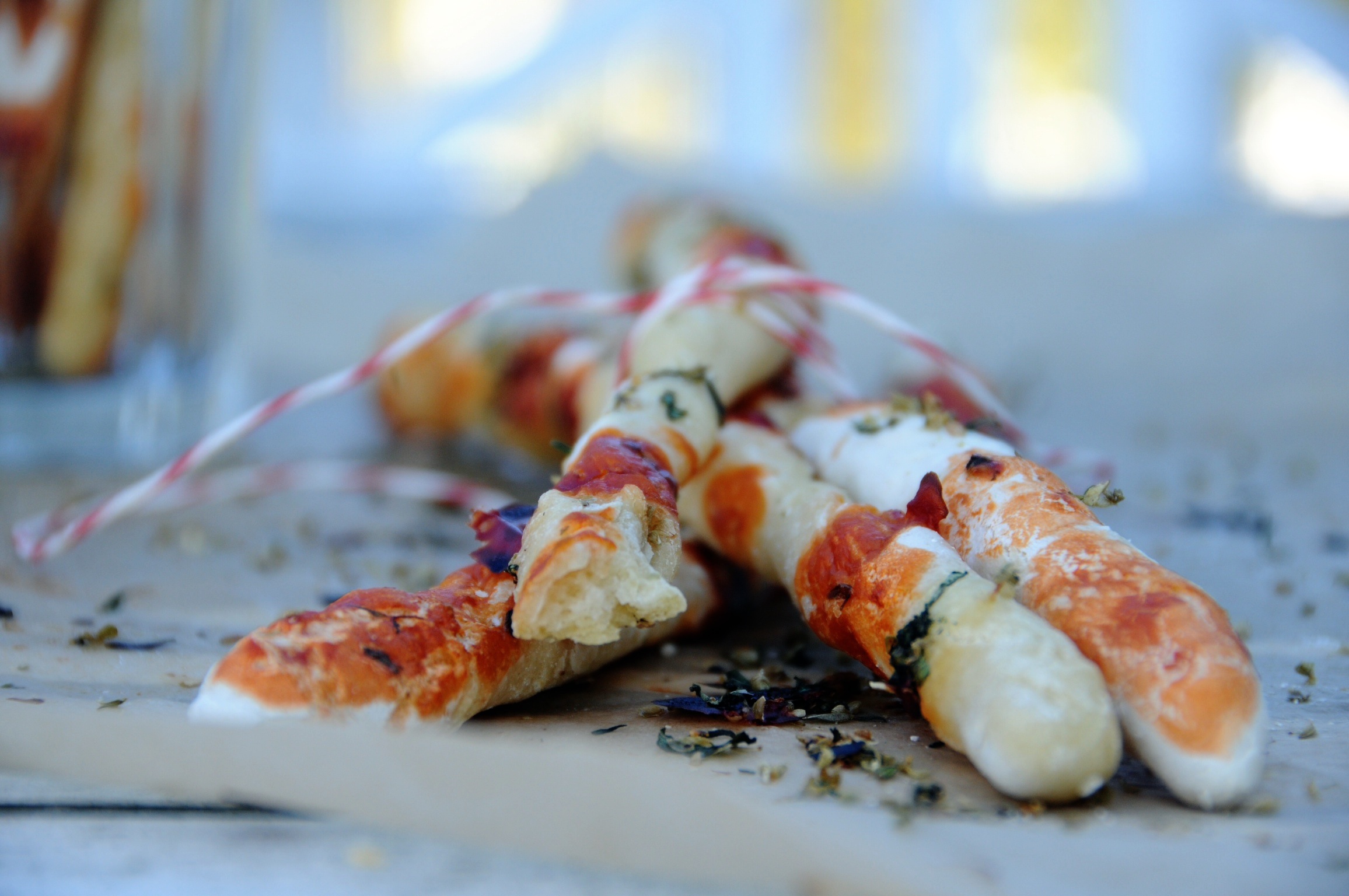 Anyway I still have some lovely pictures from Denmark's capital. If you never made it to Copenhagen do it. It's worth it! There are all these beautiful, tall and charming people around. You can grab some coffee or do it like the Danes – drink a beer.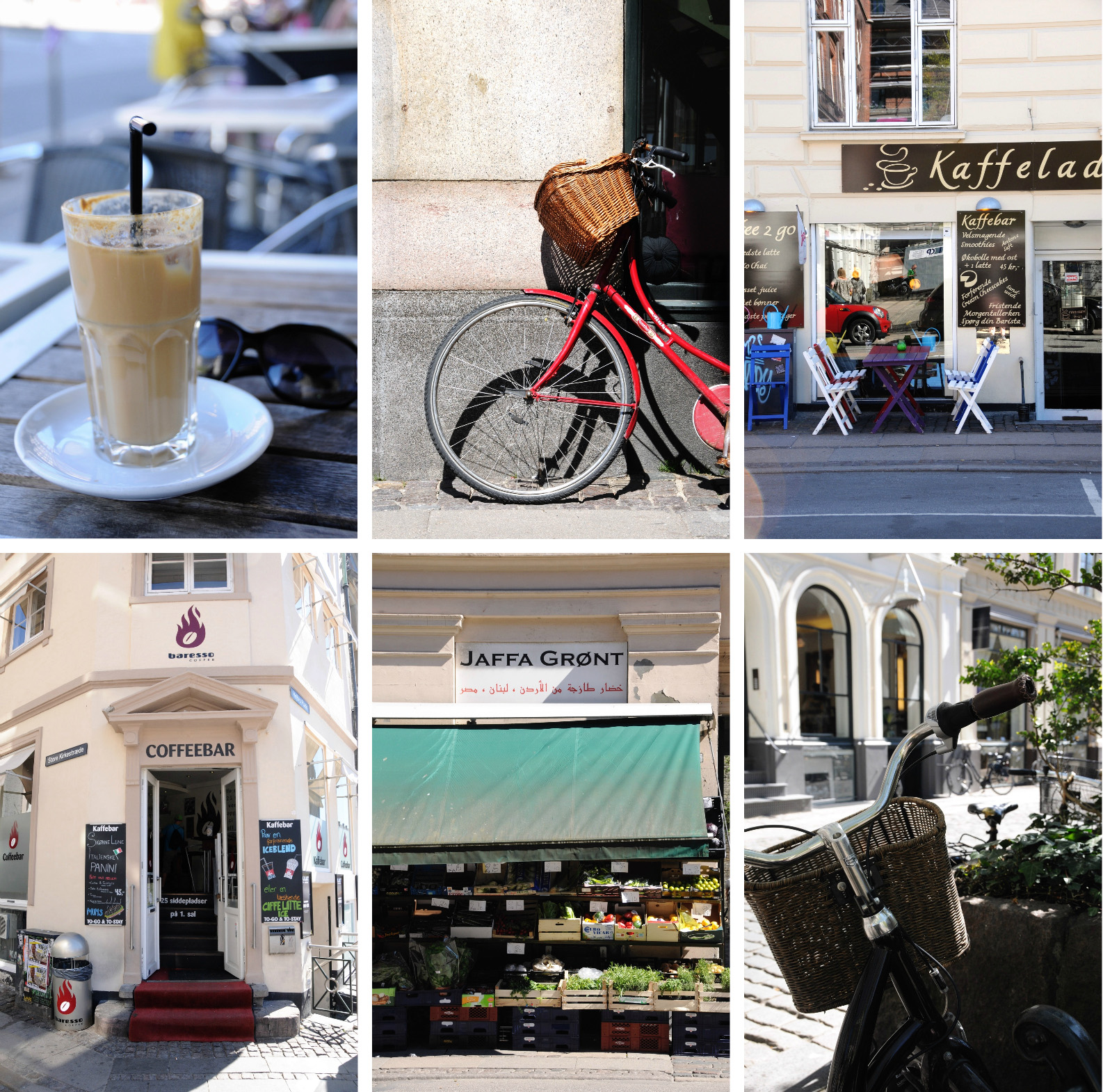 There are millions of bicycles in Copenhagen which reminds me to Katie Melua's song "Nine million bicycles in Bejing". Her next song should be about bicycles in Copenhagen. Really! I mean did you ever see a bicycles traffic jam?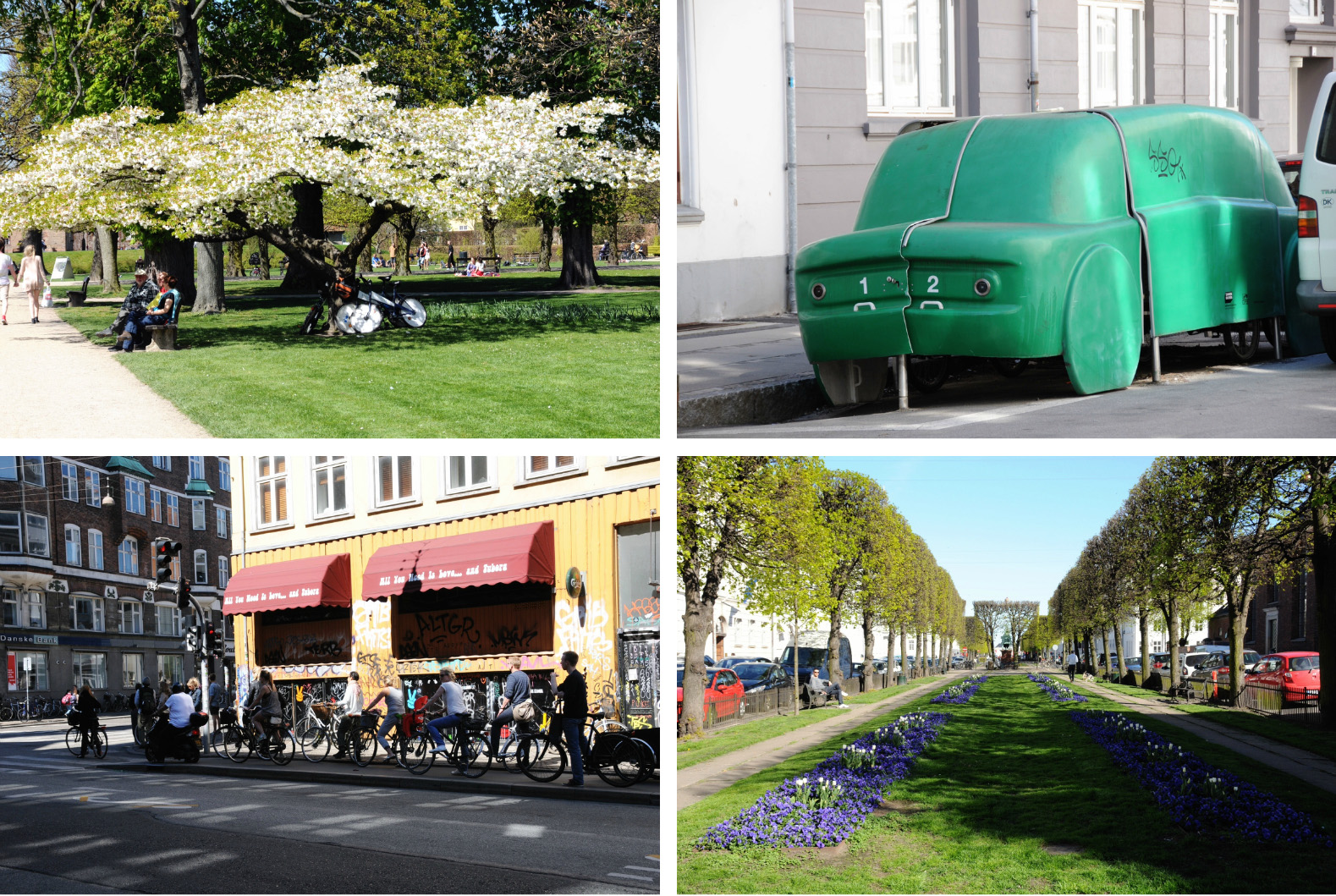 You just can "rent" a bicycle. There are these station where you can pick up a bike. You just need 20 DKK. You put the coin into the bike and get it back when you return the bike. Anyone is doing it (I guess all these tourist). Yeah, not me. There were no bikes. Every single station was empty. But it's also fun to walk.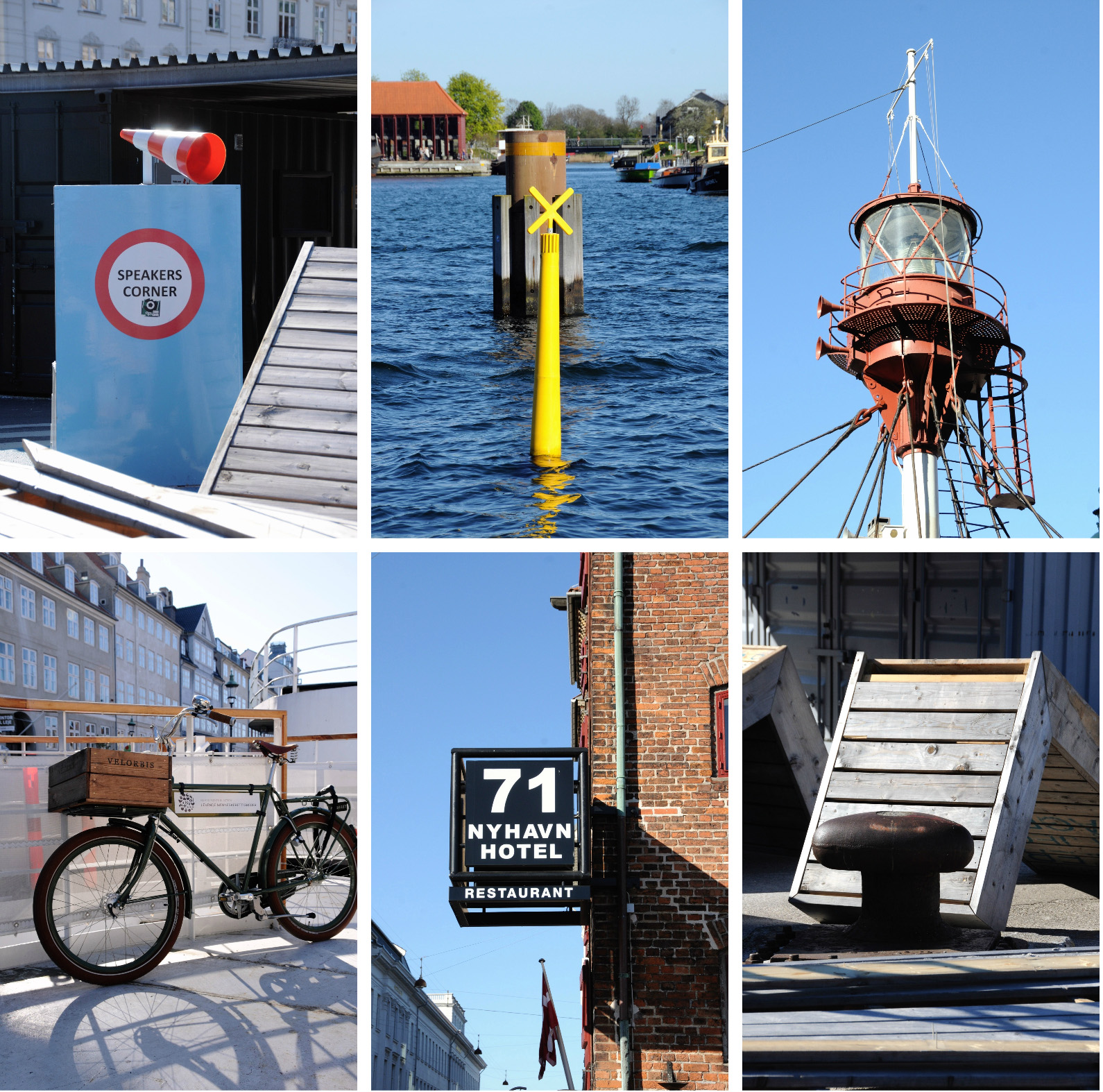 Have a little break at the waterfront.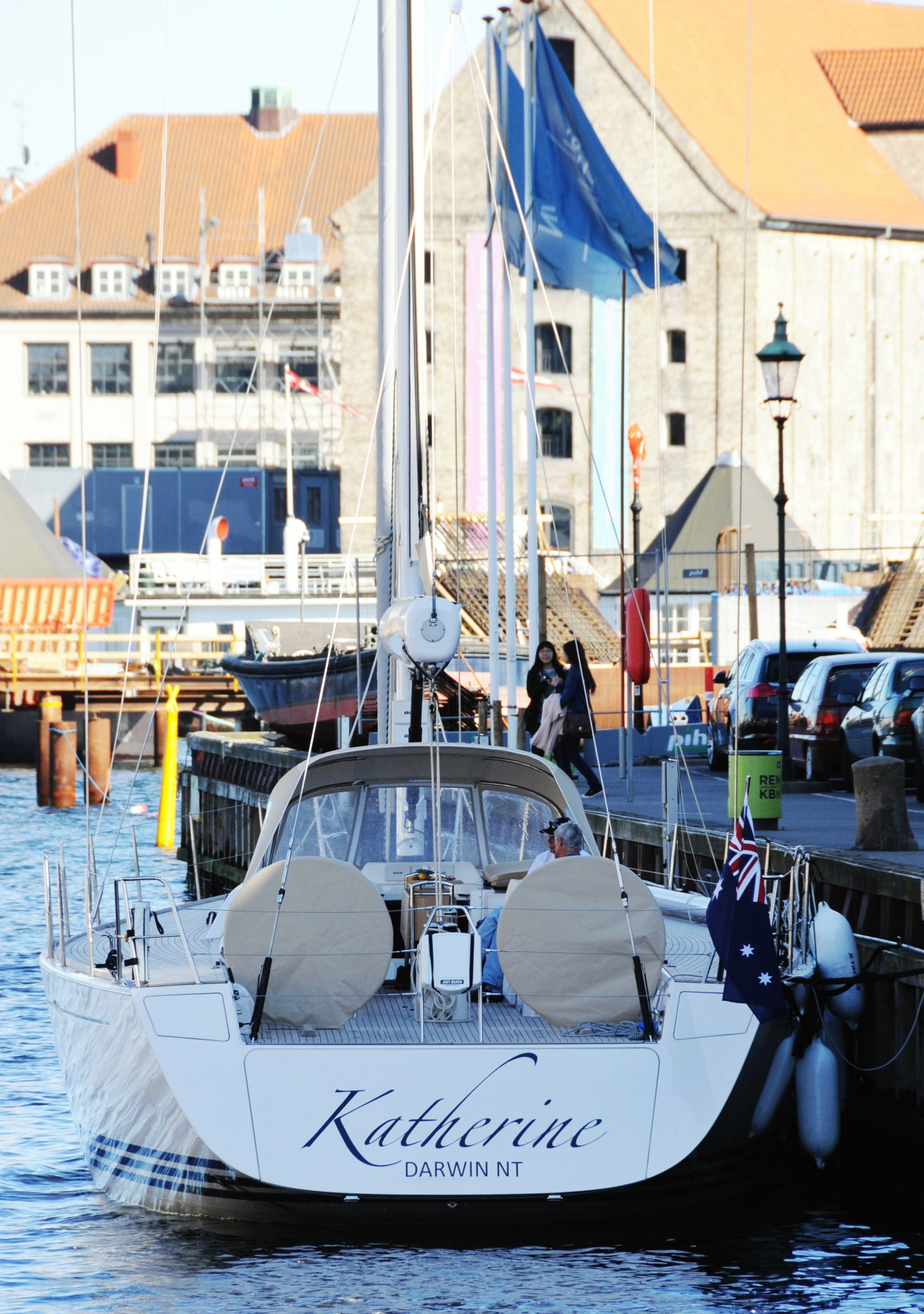 If you ask yourself how you will get to Copenhagen I have an answer for you. You can fly, go by car, train, bike, just walk or do it like the Aussies – come by boat. That reminds me to my friend Hinnerk. He sailed from Hamburg / Germany to the United States. Right now he is somewhere in Canada which is pretty cool. Once we had lunch on this boat. It was in Upstate New York, near Amsterdam. But that is another story.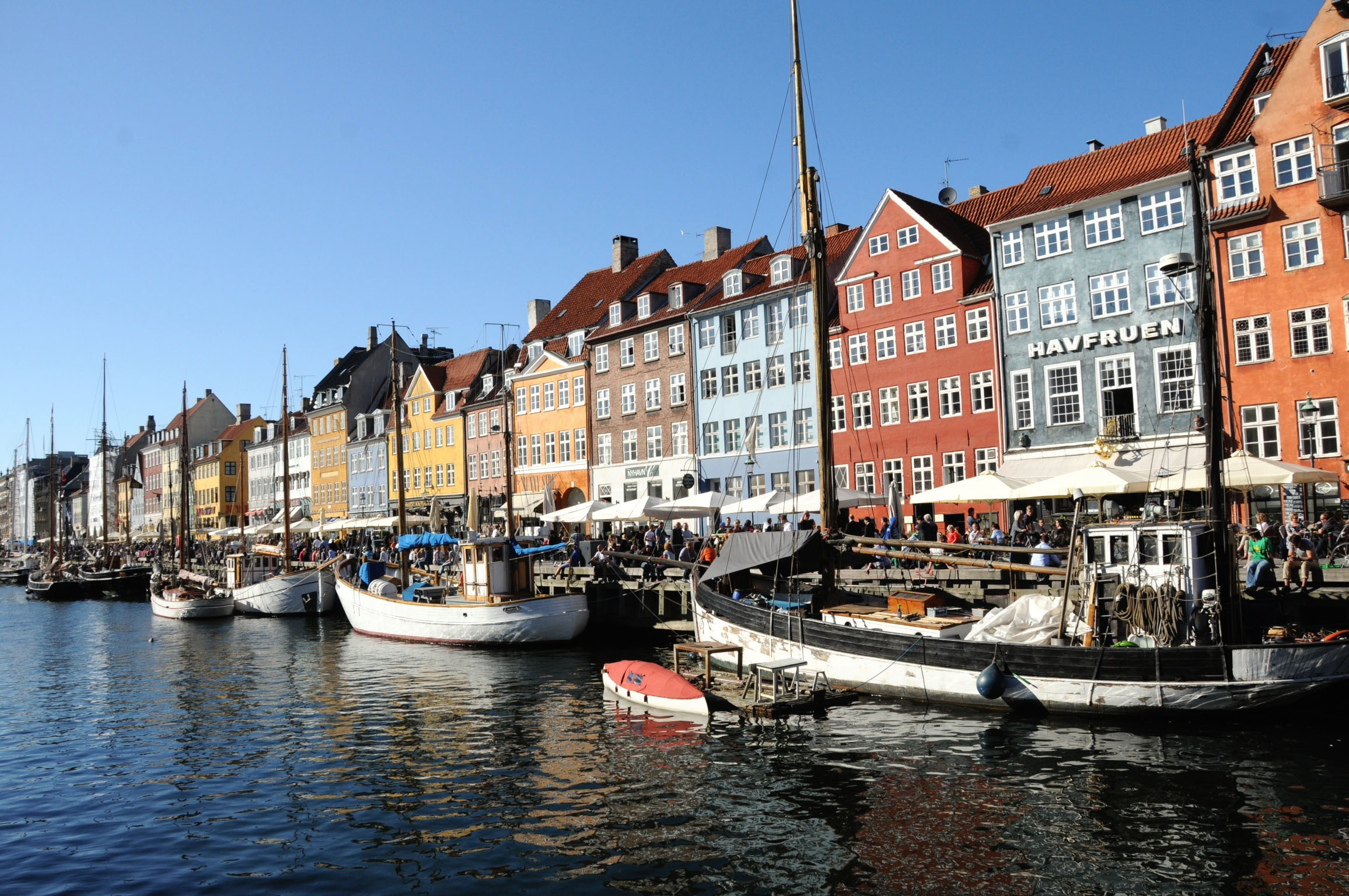 Perfect place for some bread sticks, a glass of wine or a beer. Whatever you like.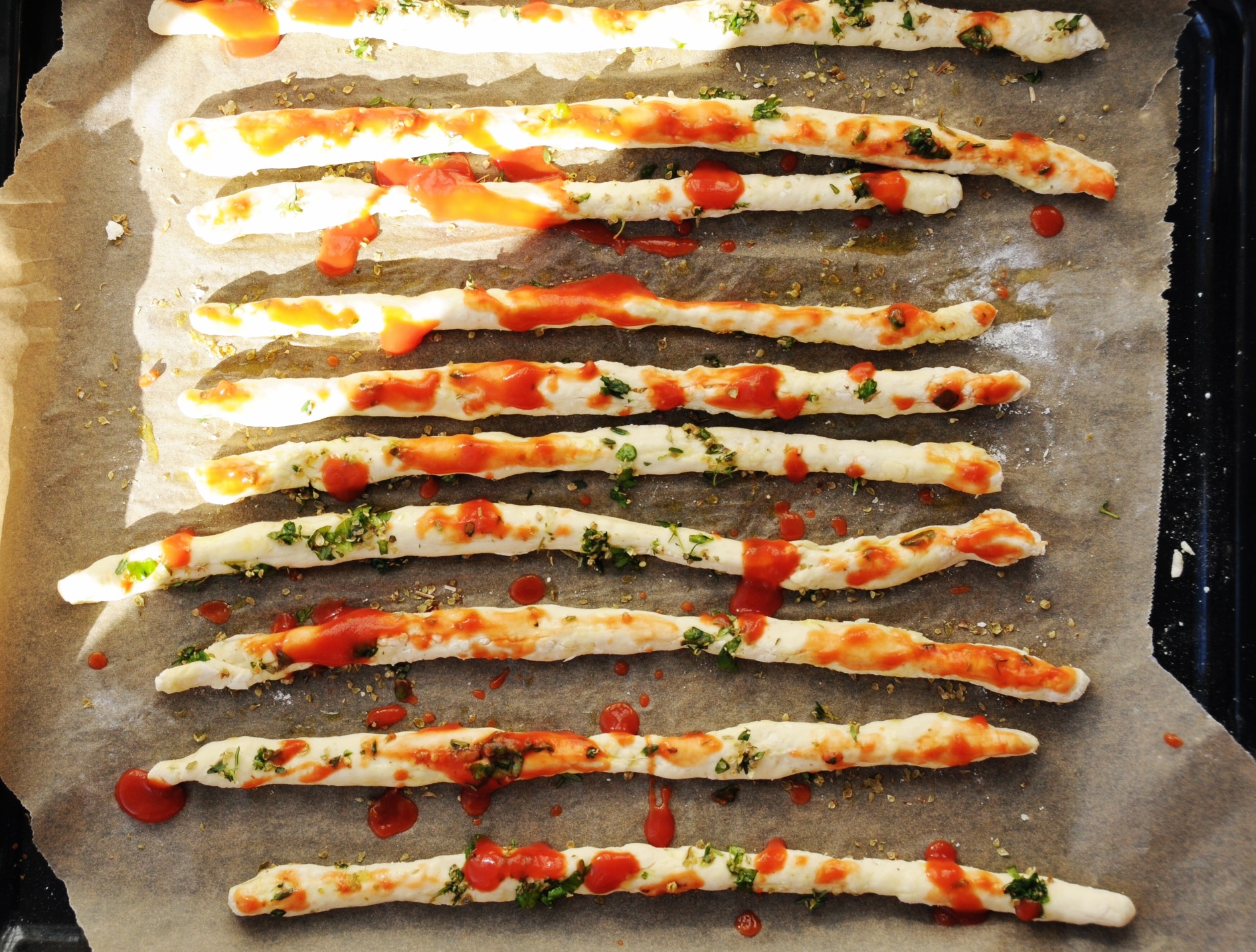 I made some pizza the eve before. You can put the dough in the fridge over night. Before a math genius teach me I just kind of doubled my basic pizza recipe.
Oh and I used fresh yeast because I couldn't get dry one.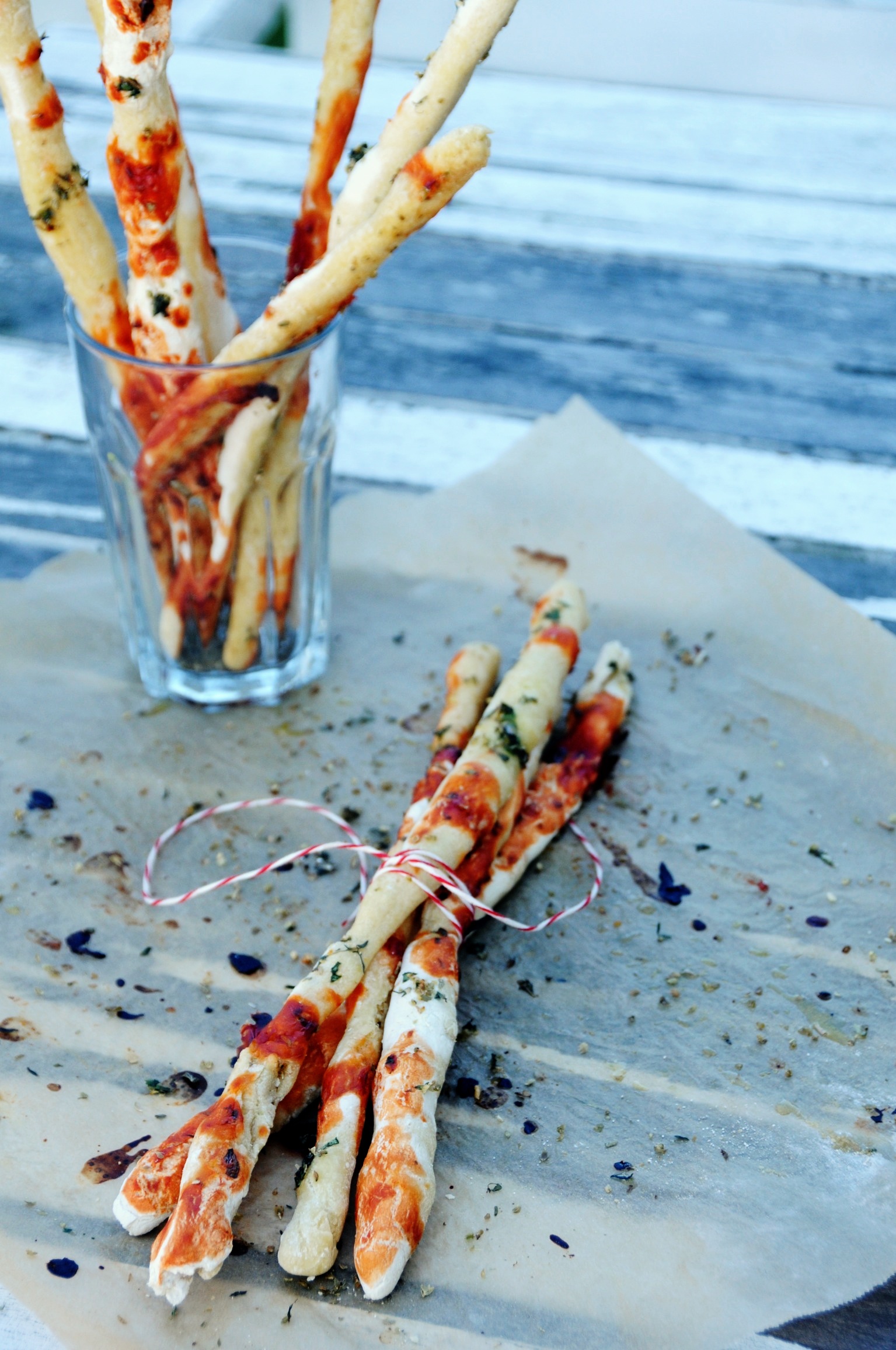 Bread sticks are best enjoyed the day they are made.
Breadsticks
makes one pizza and 10 bread sticks (or you can make only bread sticks)
500 g gluten free bread flour
1 cube fresh yeast (you also use dry yeast)
2 tablespoon honey
1 teaspoon salt
450 ml warm water
20 ml olive oil
tomato sauce
2 tablespoons fresh herbs – I used thyme and basil, minced
1 tablespoon dry oregano
1-2 garlic cloves, minced or pressed
olive oil
Combine warm water, yeast and honey and mix with a spoon.
Let sit for 10-15 minutes until foamy, then add in oil, flour and salt.
Mix on low speed until just combined, then turn to medium speed to knead the dough for 5-6 minutes. If it seems to sticky, add a bit more flour 1 tablespoon at a time. Make sure that the dough don't get too dry. Otherwise add some water again. You can ask my friend J. about it. He is an expert.
Cover the bowl with plastic wrap and store in a warm place to rise. I preheat my oven for a couple of minutes and put the bowl in an OFF oven. I also put a bowl with hot water in it. Don't use the plastic warp if you use the oven variant.
Allow dough to rise, until doubled in size, about 1 hour.
Preheat oven to 400 degrees F.  Line a baking sheet with parchment paper.
Cut the soft dough into pieces. Use a scale so that all of them have the same weight.
Rolling the dough into ropes.
In a bowl mix the herbs and garlic.
Sprinkle the ropes with herbs, tomato sauce and olive oil.
Bake until deeply golden brown, about 17 to 20 minutes.  Transfer to a cooling rack for a few minutes before serving warm.
Bread sticks are best enjoyed the day they are made.
Brotsticks
ergibt eine Pizza und ca. 10 Bread Sticks (alternativ keine Pizza, sondern nur Sticks). Der Teig kann über Nacht im Kühlschrank aufbewahrt werden. Ich habe am Abend Pizza gegessen und am nächsten Tag dann die Bread Sticks gebacken.
500 g glutenfreier Brotmix
1 Würfel frische Hefe
2 EL Honig
1 TL Salz
450 ml lauwarmes Wasser
20 ml Olivenöl
Tomatensoße
1-2 Knoblauchzehen
2 EL frisches Kräuter, z. B. Thymian und Basilikum (ggf. Kräutermenge verdoppeln, wenn Ihr nur Sticks machen wollt).
1 EL getrockneter Oregano
Olivenöl
Die Hefe, den Honig und das warme Wasser in einen Behälter geben, mit einem Löffel umrühren und für 10-15 Minuten beiseite stellen.
Anschließend das Mehl, das Salz und das Ölivenöl hinzugeben.
Mit einem Handrührgerät die Zutaten vorsichtig vermengen, dann auf höhster Stufe ca. 5 Minuten verkneten.
Den Teig zugedeckt an einem warmen Ort für ca. 1 Stunde gehen lassen, bis sich das Volumen verdoppelt hat. Ich heize meinen Ofen immer kurz an, stelle eine Schüssel mit kochendem Wasser auf den Backofenboden und stelle die Schüssel mit dem Teig auf ein Rost. Der glutenfreie Teig geht durch die Wärme und die Luftfeuchtigkeit besonders gut auf.
Den Teig ggf. aus dem Ofen nehmen und nun den Ofen auf 200° C vorheizen. Ein Backblech mit Backpapier auslegen.
Den Teig in gleich schwere Stücke schneiden (ich habe zehn geschnitten, wenn Ihr von dem gesamten Teig nur Brotsticks machen wollt, schneidet entsprechend mehr Stücke). Ich habe dafür eine Waage benutzt. Ca. 50-55 g pro Stück.
Ein Stück Teig zwischen beide Hände nehmen und so zu Rollen formen. Leider konnte ich davon kein Foto machen. Brauchte ja die Hände zum Rollen.
Die Rollen auf das Backblech legen.
Die Kräuter mit dem Knoblauch in einer Schüssel vermengen.
Die Rollen mit dem Kräuter-Knoblauchmix bestreuen und mit Tomatensoße und Olivenöl beklecksen.
Die Sticks ca. 17-20 Minuten goldbraun backen oder bis sie gar sind.
Aus dem Ofen nehmen und kurz auf einem Rost auskühlen lassen.
Die Brotsticks schmecken besonders gut lauwarm. Sie eignen sich auch gut für ein Picknick, sollten aber unbedingt am Backtag verzehrt werden.