I did something weird. I cooked my first jam! Well let's say I made the first one which is eatable. I'm not sure what went wrong the last times but it was too sweet and too liquid. The funny part is that I don't eat jam that much. The only reason is that there is no bread which I like. Well that's also not true. I love bread but as I told you a couple of times ago I really hate gluten free German bread. Does it make sense at all? I'm not sure what's wrong with German bakers but they suck. Sorry about that. If there is any baker out there who bakes tons of gluten free delicious bread please contact me!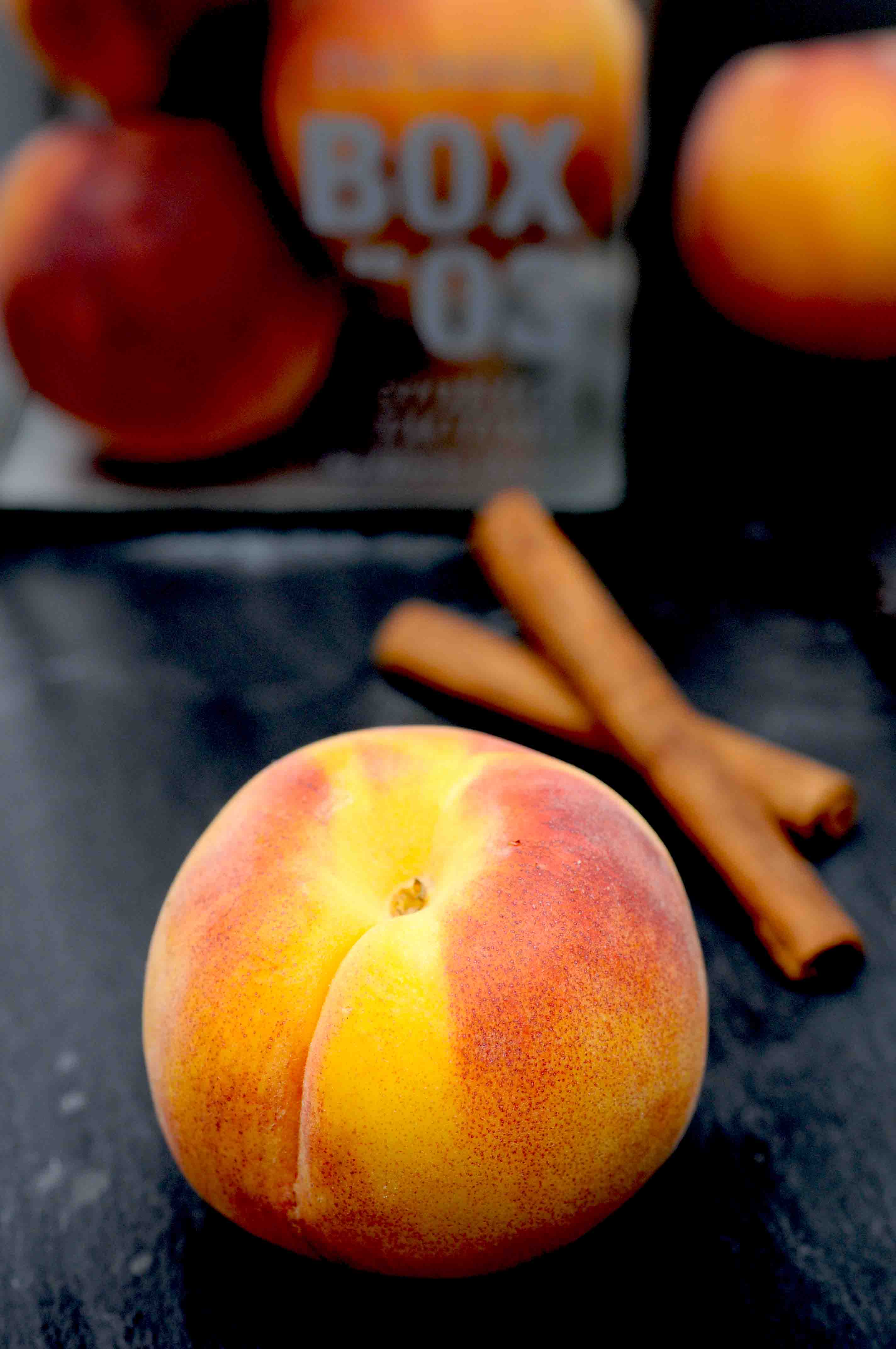 I'm in love with peaches. It's one of my favorite summer fruits. You know I'm not a fruit lover. Apples? Well maybe in a cake or apple sauce. Pineapples – not really. Oranges, not thank you! Peaches? Yes, here! Me, give me some peaches. Yes please!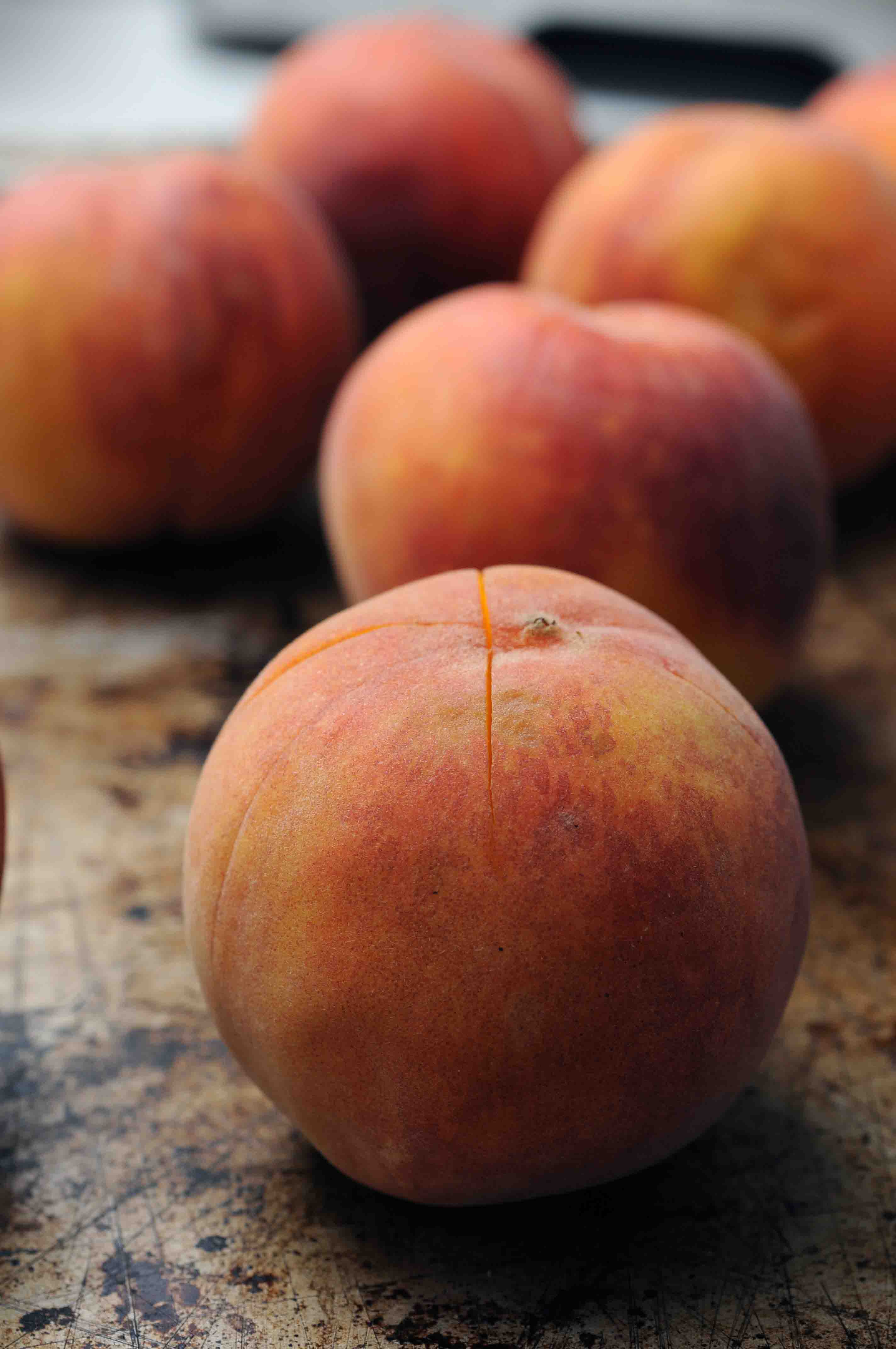 I only know two persons who can make jam which I like and enjoy. It's my mum who is the jam queen. And it's my awesome friend E. who is my little jam princess.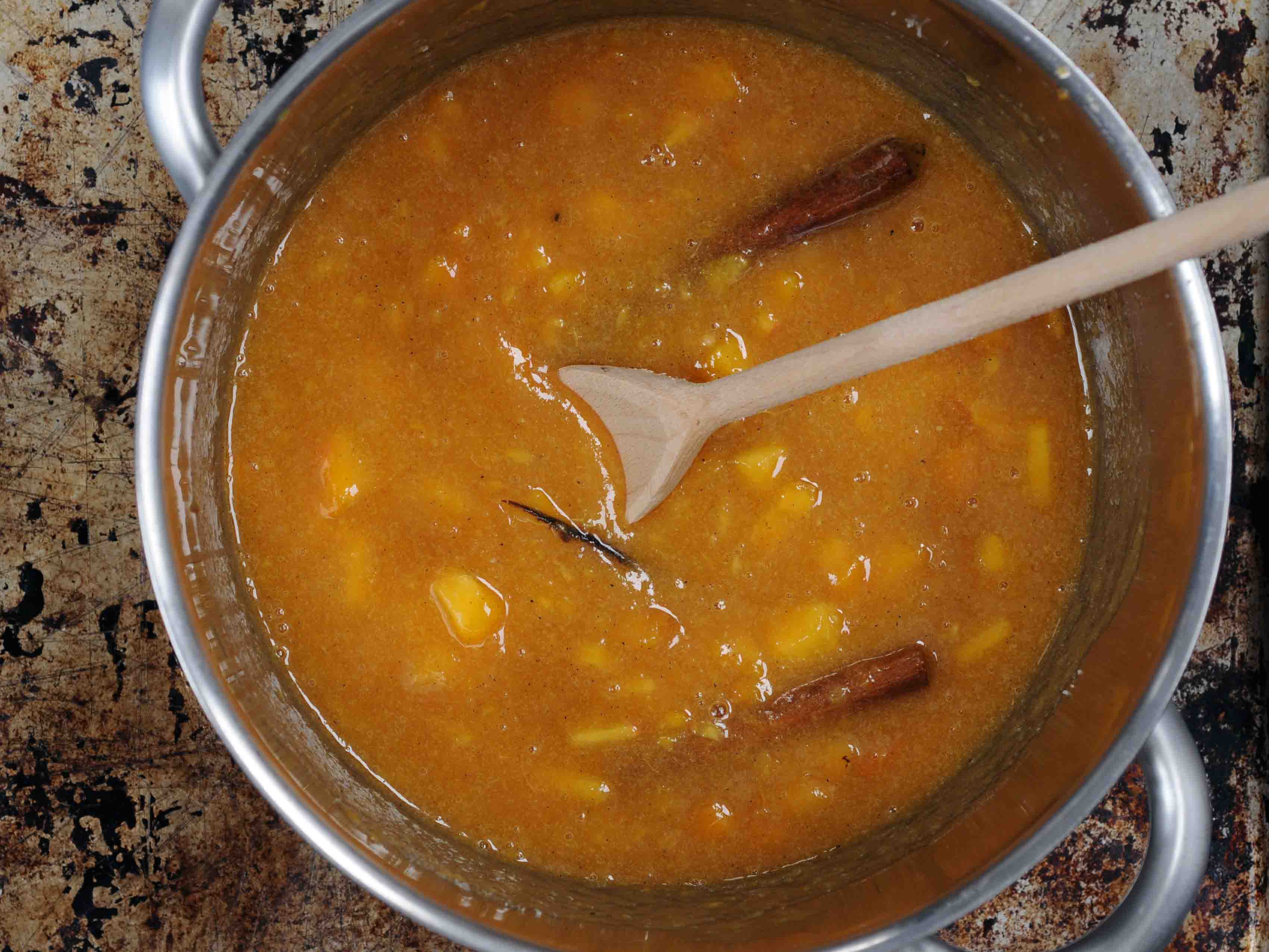 Some years ago I visited E. in Boston. Let's say I meet here more than some German friends. Boston it's only a stone's throw from here. No I'm not kidding. Anyway E. made this awesome peach jam which was so tasty. It was my favorite jam at all. The only problem was that I couldn't take all the jars home not because of E. but of Delta. You know this fancy airline which tells you that you are only allowed to carry some pounds with you. Every morning I started with a bagel and some green ginger tea! So good, so healthy.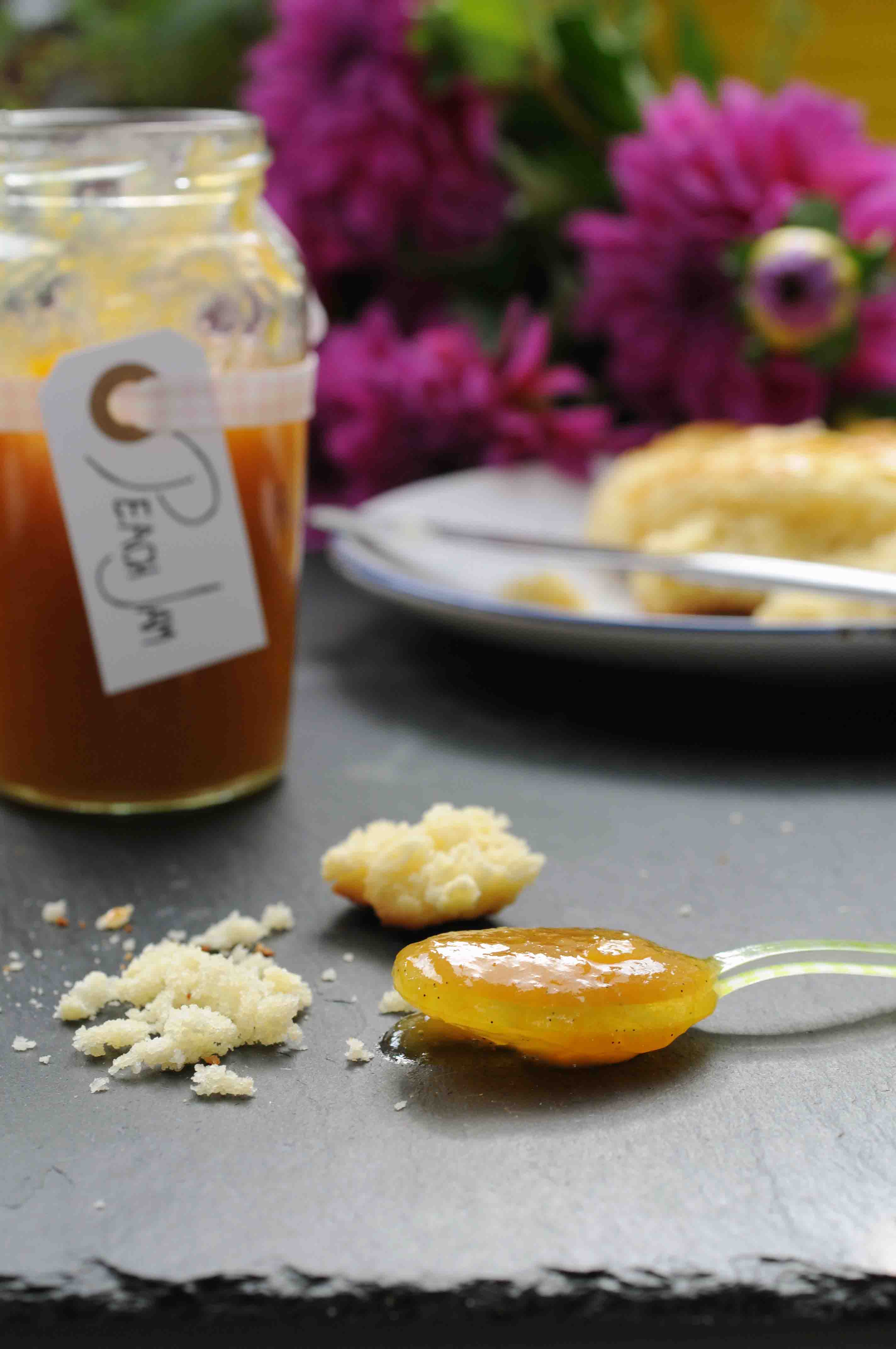 Many moons later I made my own peach jam which reminds me of a perfect and warm summer with a little welcome to winter. It's so Boston, it's so Cape Cod.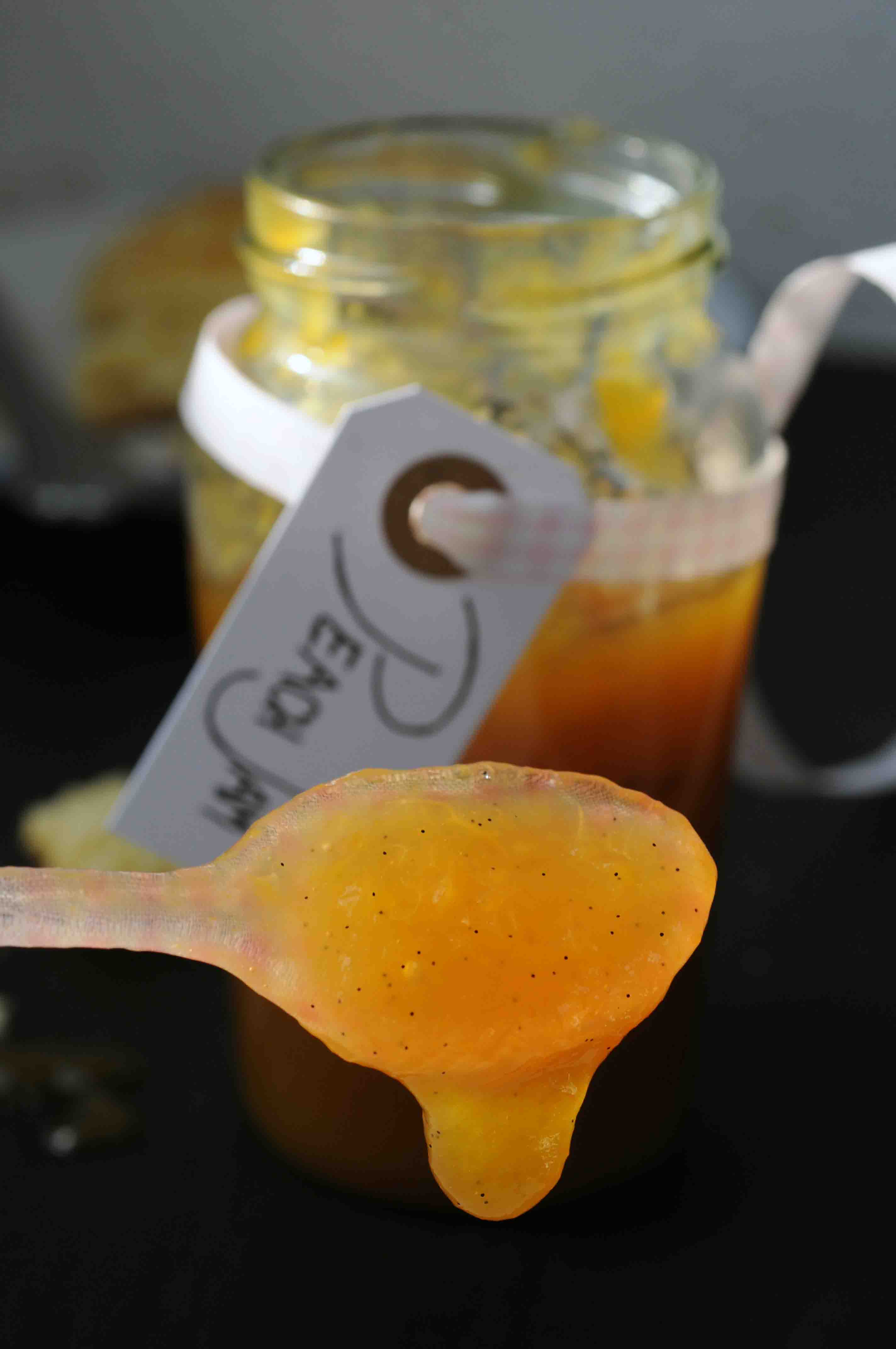 It's a sweet jam with a hint of cinnamon. I'm not a cinnamon lover but in this combination it's terrific. Did I ever tell you that I love vanilla? I think it's an amazing spice. I cannot live without it. Vanilla makes this jam perfect.
peach jam with vanilla & cinnamon 
1 kg peaches
1 lemon / 20 ml fresh lemon juice
2 cinnamon sticks
1 vanilla bean scraped of its seeds, pod reserved
500 g Gelierzucker 2:1 (not sure if you can buy it outside Germany / Europe)
Wash the peaches. Make a crisscross slit at the bottom of the peaches. Remove the skin from the peaches by blanching for 30-60 seconds in boiling water, then removing and placing in ice cold water for 1 minute. Once skin is removed, remove the pits. Finely chop 1/4 of the peeled, pitted peaches. Put the rest of the peaches with the lemon juice into a food processor until chunky.
Place peaches (mashed and pieces), cinnamon sticks, vanilla and Gelierzucker into a big pot. Set aside for 3 hours or longer.
Bring to boil, stirring constantly for 4 minutes.
Remove from the heat, remove vanilla bean and cinnamon sticks.
Carefully pour the jam into the sterilized jars and cover.
Let cool completely and place it in the refrigerator or a dark cool place.
Pfirsich Marmelade mit Vanille & Zimt 
1 kg Pfirsiche, unvorbereitet gewogen, für ca. 900 g Fruchtfleisch
1 Zitrone, gepresst, ergibt ca. 20 ml Saft
2 Zimtstangen
1 Vanillestange
500 g Gelierzucker 2:1
Die Pfirsiche waschen und die Haut kreuzweise einritzen. Für ca. 60 Sekunden in kochendes Wasser tauchen, bis sich die Haut leicht löst. Die Pfirsiche mit kaltem Wasser abschrecken und die Haut abzeihen.
Die Früchte halbieren und die Steine entfernen. Ein Viertel der Früchte sehr klein würfeln, den Rest mit dem Zitronensaft pürieren.
Die Vanilleschote der Länge nach aufschneiden und mit einem Messerrücken das Mark herausdrücken.
Die Pfirsichwürfel mit dem Püree, den Zimtstagngen, dem Vanillemark, der Vanilleschote und dem Gelier Zucker in einem großen Kochtopf gut vermischen. Zugedeckt mindestens 3 Stunden oder länger ziehen lassen.
Die Fruchtmasse unter Rühren zum Kochen bringen, bis es kräftig sprudelt. Sobald es sprudelt, 4 Minuten sprudelnd weiterkochen lassen, die Hitze nicht reduzieren und dabei kräftig weiter umrühren.
Den Topf vom Herd nehmen, den Zimt und die Schote entfernen. Die heiße Masse sofort in heiß ausgespülte Gläser (ich habe zusätzliche alle Gläser mit etwas Rum ausgespühlt) füllen und mit Schraubdeckeln verschließen.
Die Gläser vorsichtig an einen Ort stellen, an dem sie komplett auskühlen können. Die Marmelade im Kühlschrank oder einem dunklen, kühlen Ort lagern.