Hello guys!
I had a day off. That means that my weekend started Thursday eve which was great. I met my friend L. at the spa. We got some great colors on our beautiful nails. Well let's say that we think it's cool. After that we went to our favorite sushi place. They offer some fancy stuff and named it after fairy tales. The only name which I can remember was "Snow white".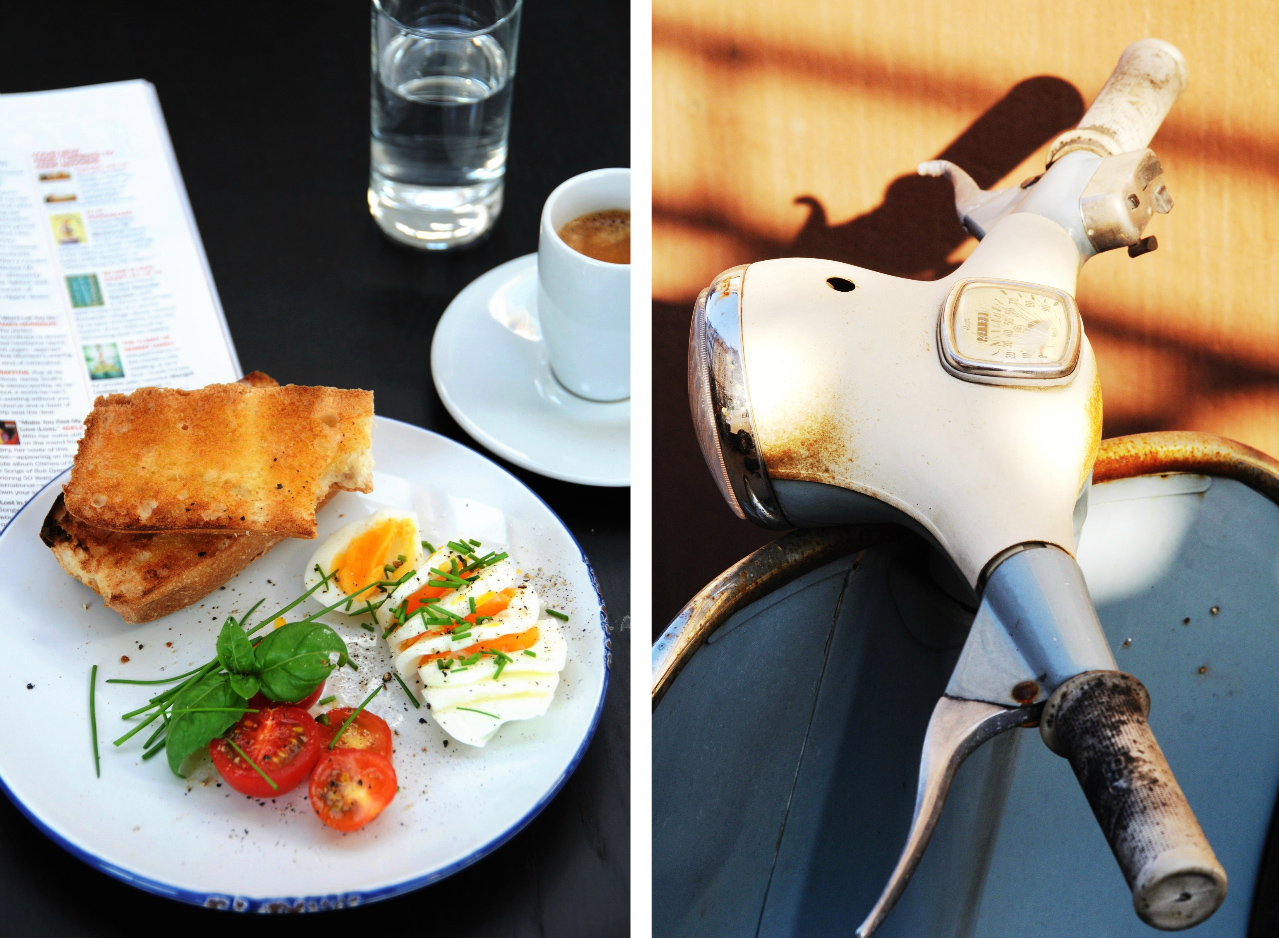 Today I had a really, really great day. First of all I had an appointment at the doctor. That was let's say a bit annoying. I was the first patient but had to wait 15 minutes. I don't know why. The doctor was already there. After that I had breakfast with my parents. That was good and we laughed a lot.
Oh I went to the hairdresser by the way. He did such a great job. I was so relaxed and felt so comfortable that I nearly dozed off. That never ever happened before. He didn't talk and he was calm. I even didn't know his name. I'm sure he told me but he spook very, very silence. Good boy. Don't awake me!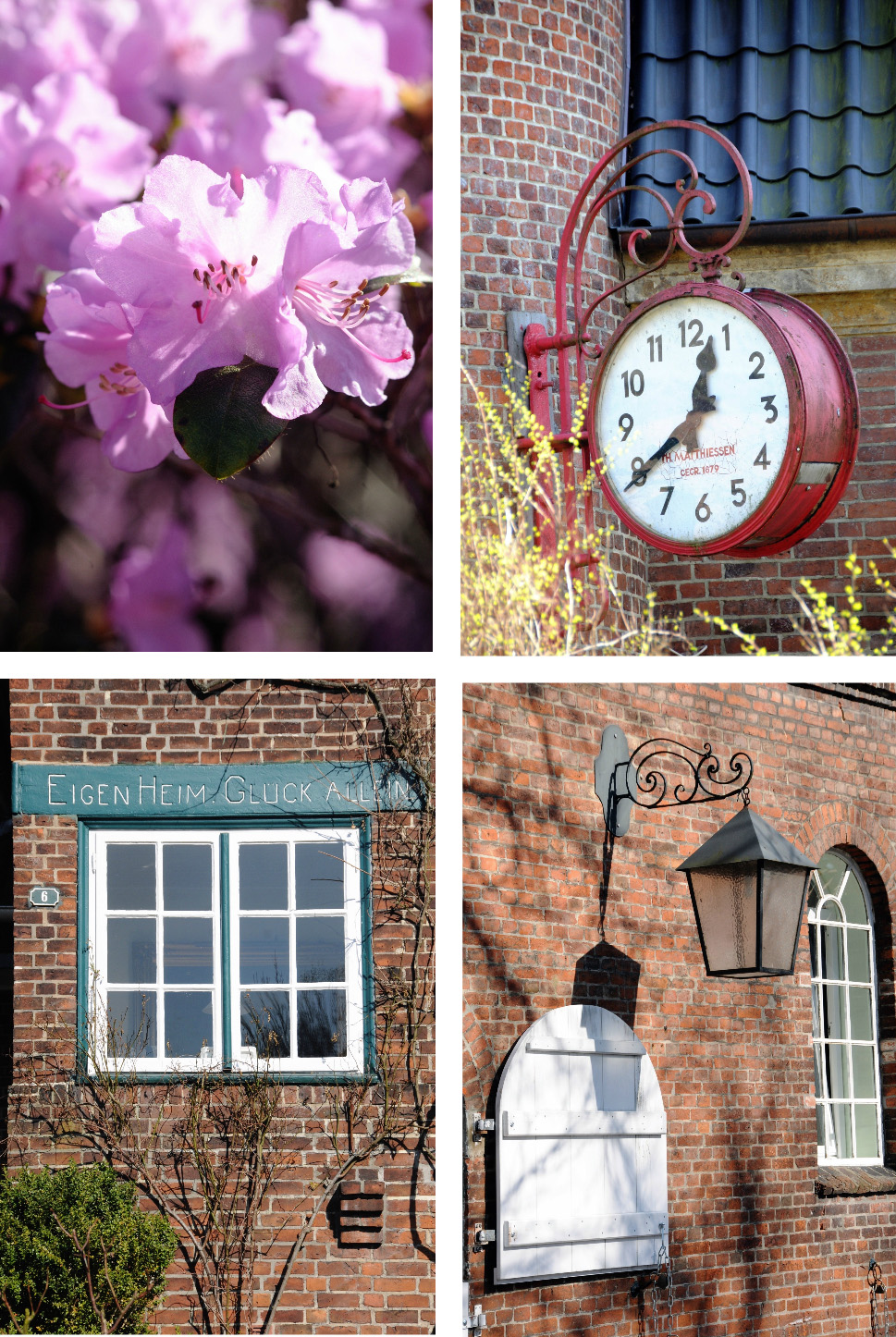 I walked home from the hairdresser and took some photos. A kid with a bike stopped and asked "Bist Du eine Fotogräferin"? I smiled and said yes. I mean this little kid was so smart. Why is it "Fotografin" instead of "Fotogräfin". I like to call myself from know on "Fotogräfin". "Gräfin" means countess by the way.
Oh and I saw some bright yellow butterflies. I would like to share a photo with you but this stupid little things flew away before I could take a picture.
I had lentils for lunch which was yummy! It's such a quick and easy meal.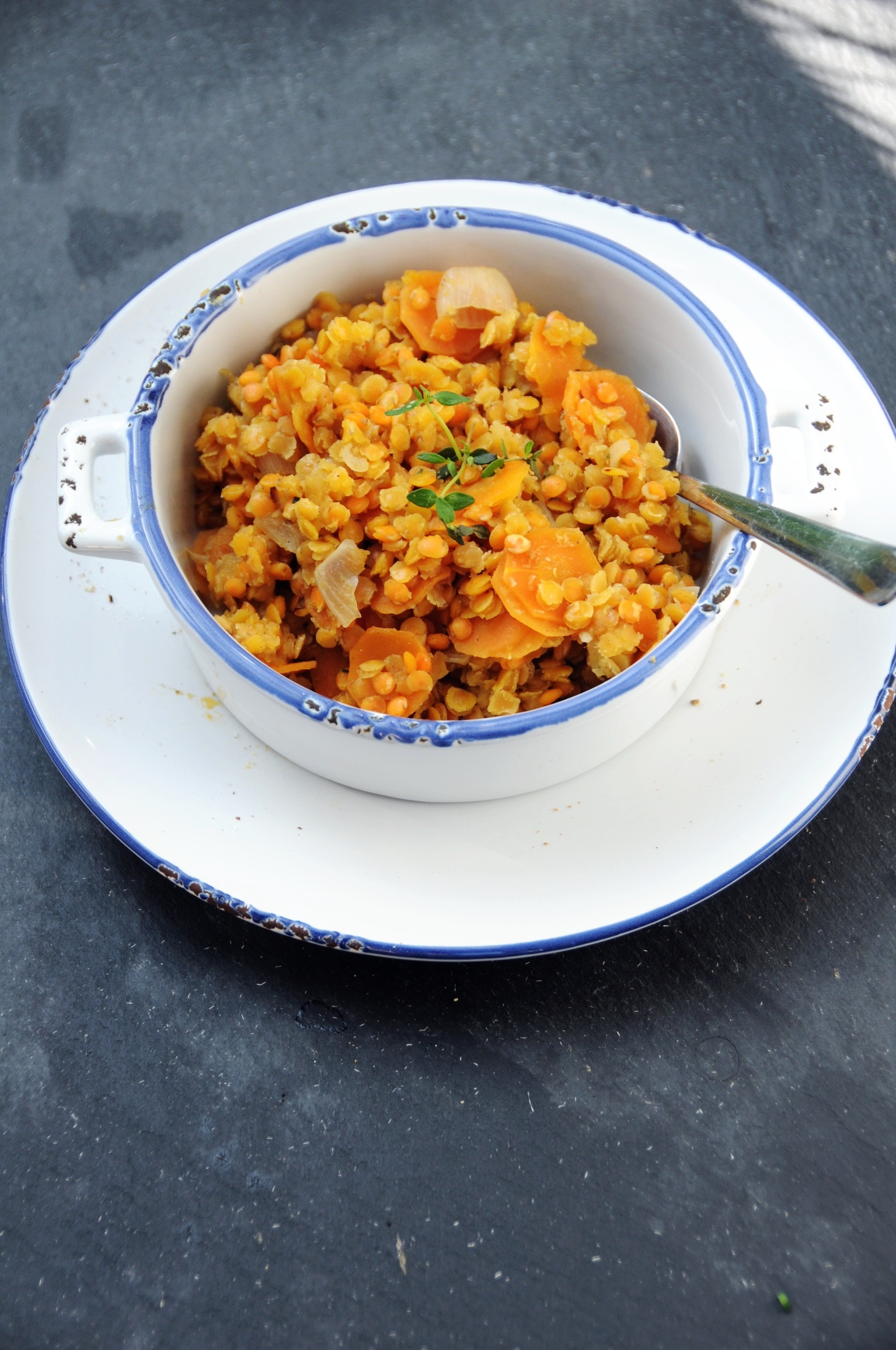 I met my friends M. and J. in the afternoon. That was fun. Especially when we played with some dogs. J. loves dogs. It's the only animal which he can fake.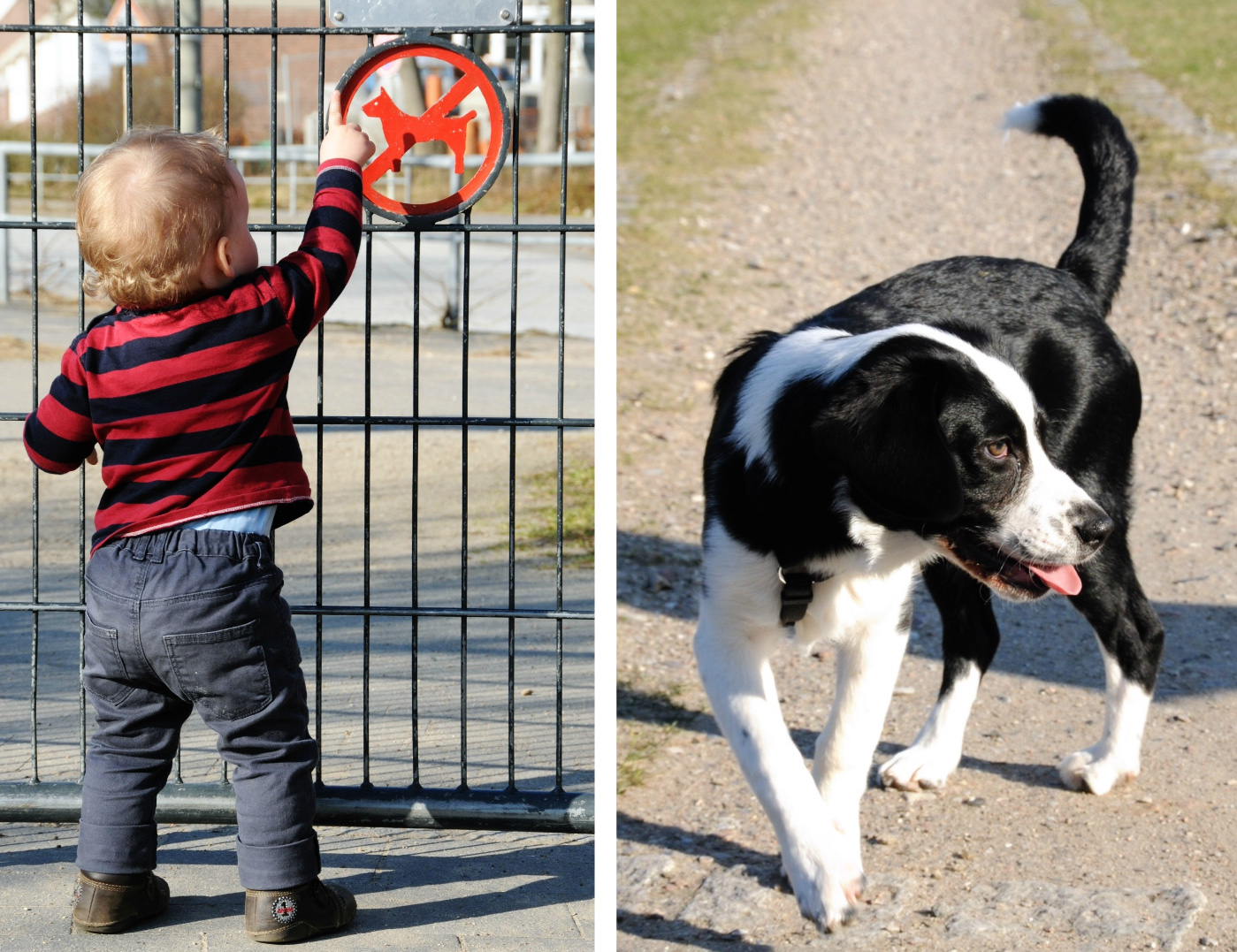 And than there was some soy chocolate ice cream. I just can say it with R. words "over high delicious".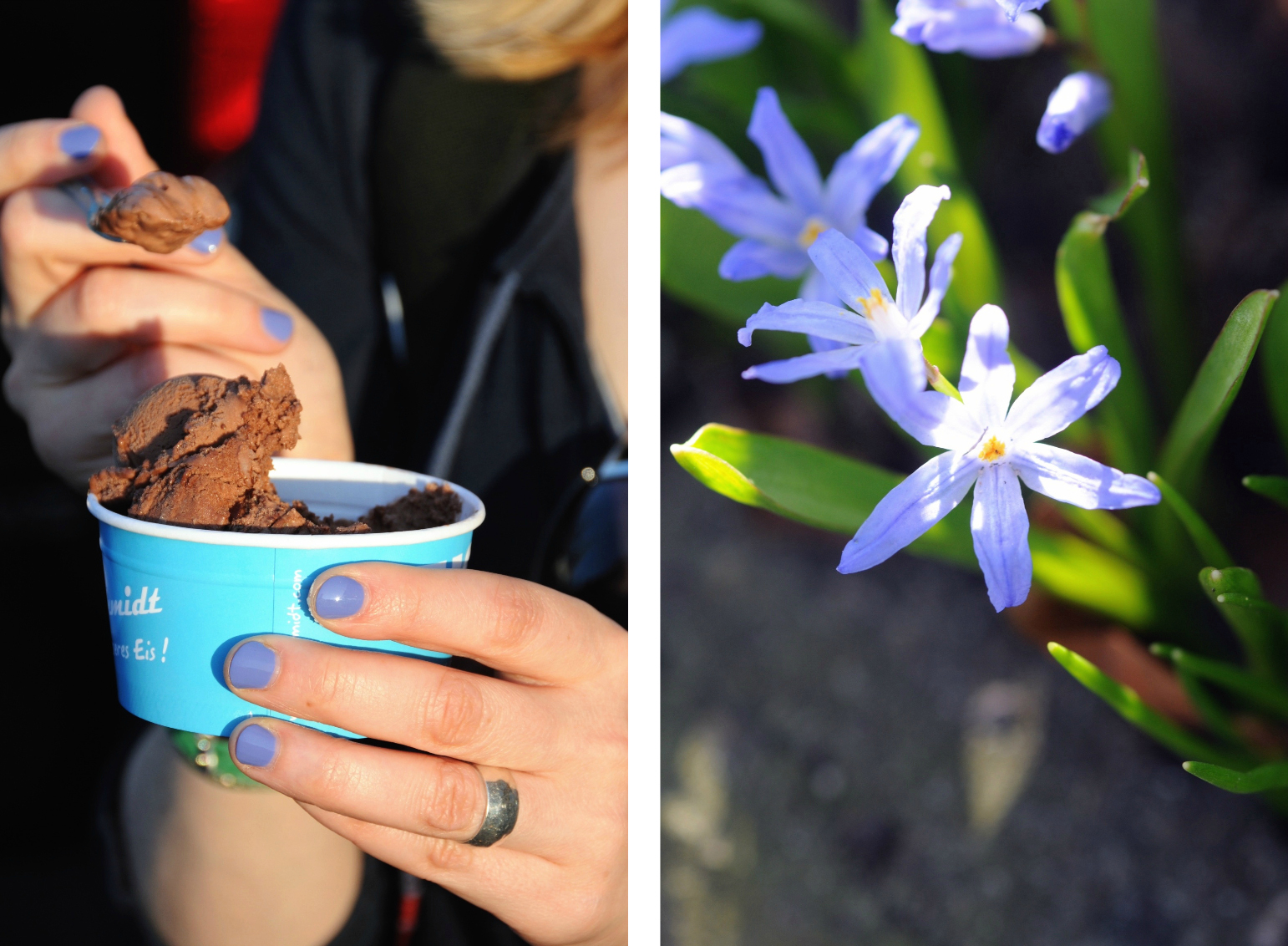 The day was awesome. Let's have some wine and fall asleep. Good night!
Oops! I nearly forget to talk about the recipe. Silly me! Some of you asked me about vanilla extract. Where can I get it? Was is that? Well you cannot get it at a German grocery but don't worry!
DIY – it's so simple that even your cat or dog could do it. You just need a bottle or rum or vodka or any other kind of alcohol. You just mix the alcohol and vanilla beans. Two months later you can use this awesome mix.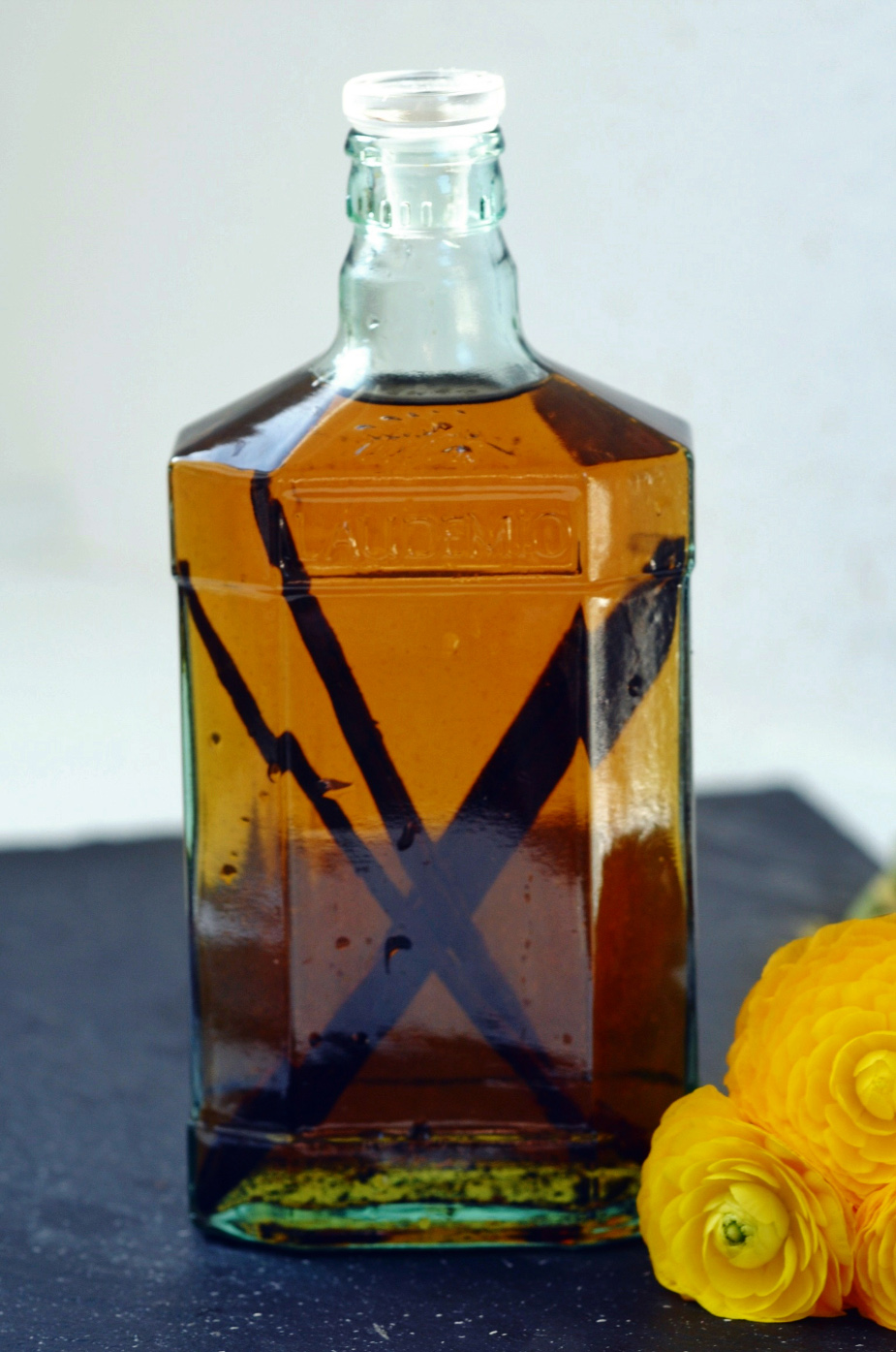 You need
1 bottle of high proof alcohol like rum, vodka or bourbon
5 vanilla beans
Steps
Take a knife to cut the lengthwise down the center of the vanilla beans. Leave some part at the ends uncute.
Open the bottle of alcohol and put all vanilla beans in it. Make sure that they are covered with alcohol. Close the bottle and store in a cool dry place for two months. It's normal that the color of the alcohol will change into some brown liquid.
After two months it's ready to use. You can pimp every single cookie, cake, sweet bread or even crêpes recipe with it. But don't drink it friends. It's just for baking or cooking!